— KODE is focused on the product, not just on the development. They give us an idea of how people use the application. This is their key feature compared to other companies. KODE may argue about the development of certain features, arguing a position. Their knowledge level is growing quick.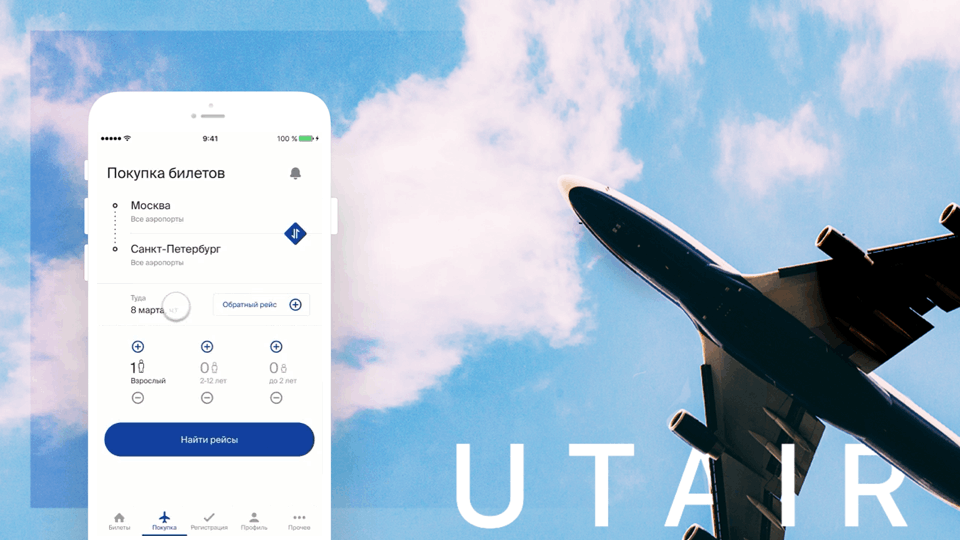 Main objectives:
increase sales of tickets and services through the mobile channel
enable users to purchase the services at any stage
implement a seamless transition from the site to the application
create an extensible and scalable architecture for continuous development.
Key features:
intuitive interface of all booking functions, complete information about tariffs, purchase of insurance and additional services
seamless integration with the loyalty program
improving the stability of the application
user clustering and hypothesis generation (product approach when implementing any feature)
Results:
increased the number of sales in the mobile channel by 50 times, the number of registrations by 100 times (from 2017 to 2020)
reduced time-to-market by 10 times by restarting the mobile web
transferred 26.4% of all flight check-ins to mobile channels by developing this flow
the average time of registration through the application is 20 seconds, booking — 49 seconds
ensured the stable operation of applications at the level of 99.5%